Technical Data
As a service to our customers we are pleased to provide extensive technical information to ensure that their parts have the most appropriate attributes. We have compiled material property charts, MSDS sheets and other information.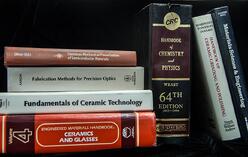 Below you'll find links to our charts, safety sheets, and capabilities pages. Visit our product pages for more information on Alumina, BeO, Aluminum Nitride (AlN), Fused Silica/Quartz and Sapphire.
Visit our News page for information on topics such as Camber vs Flatness, Benefits of Lapping, and much more.