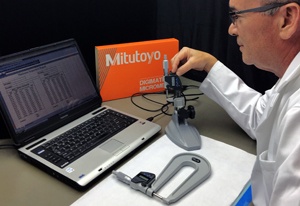 Our ISO/Quality Control manager is responsible for overseeing inspection and assuring that only quality material is sent to our customers. The analysis of products' conformance to customer specifications is supported by accurate measuring tools and data capturing abilities.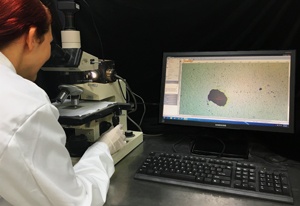 Microscopes with image-capturing capabilities provide close-up views and measurements of any questionable substrates. This allows inspection personnel to easily identify and investigate anomolies or defects, ensuring that parts conform to specifications.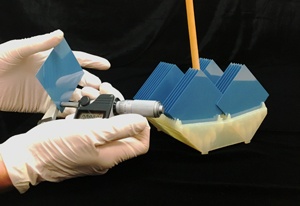 In-process inspection at multiple locations on the material prevents non-conforming material from continued processing. Measurements are taken for length, width and thickness.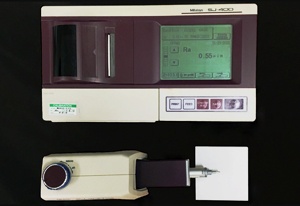 We have a variety of precision measuring tools allowing us to accurately test surface finish and roughness of substrates. Additionally, we utilize micrometers across multiple points for thickness and uniformity, calipers for length and width, and test indicators for camber.


Image: Mitutoyo Surftest SJ400 measuring roughness.

For more information about our quality control procedures