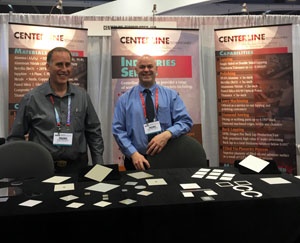 Centerline was pleased to see many new and familiar faces at the International Microwave Symposium in San Francisco last week!
We valued our time with each and every one of you and look forward to continuing to develop our relationships.
If you missed us this time visit us at EDI CON in Boston this September, or contact us to start the conversation now!
Don't forget to
or check out the rest of our website for more information on what we discussed!