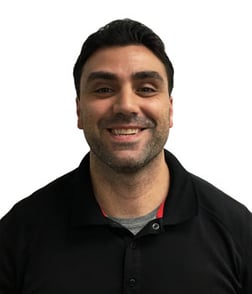 Paul Martins, previously our R&D/Yield Analysis manager, has been promoted to plant manager! He has been with Centerline since inception in 2005 as one of our first machine operators. Over time, Paul has acquired quality experience on and off the machines which contributes to his effectiveness and qualifications as a manager.
Paul now oversees the departmental managers and ensures smooth operations within the shop. He holds daily meetings with the management team in order to maintain synergy among our employees. In addition to his new responsibilities, he continues to monitor processes and yields, supporting our commitment to continuous improvement at Centerline Technologies.
His years spent as a high yielding precision lapper allow him to continuously improve upon on our precision finishing services. Recently, Paul has contributed to the development of new processes for advanced materials such as ferrites, yttrium and other high dielectric materials.
For more information,
or
regarding all of your substrate needs.