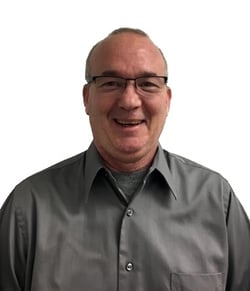 Charles Green plays a key role in helping us to assure high quality, ISO compliant products for our customers.
A long time industry player, Chuck received his bachelor's degree in Electrical Engineering Technologies at DeVry Institute of Technology (formerly Ohio Institute of Technology). Since then, Chuck has gained experience in product development, facility setup and design, equipment selection and more. He most recently worked as Process Development Engineer in the mission critical server segment at Intel.
His vast experience makes him a great fit for Centerline Technologies, and allows us to continue to improve our processes and services.
To speak with Chuck or another member of the Centerline team,

For more information regarding our quality assurance policies, visit our Quality Control page.