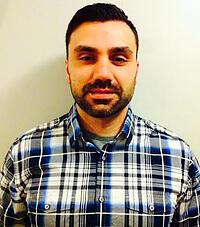 In January of 2014 Centerline established a new managerial position in order to monitor the quality of our output and the development of new processes. The Yield Analysis and R&D Management position was assigned to Paul Martins who has been with Centerline Technologies since the doors opened in 2005 and has 13 years of experience with ceramic machining.
As part of his new position, Martins collects and analyzes information on processes and yields of various products. This information allows us to improve in these areas and communicate the improvements to all operators involved. His insight stems from years of hands-on experience with precision machining of 99.6 Alumina, AlN, BeO and various other materials to .003" thick.
Over the past year these improvements have allowed us to continue meeting our quality objectives of customer focus, technical excellence and continuous improvement.
For assistance from one of our devoted team members!