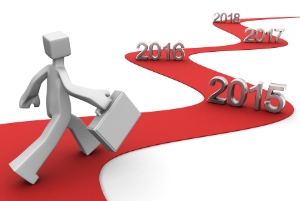 2014 was a year of great improvement within Centerline Technologies. New measures were taken to ensure the best of quality, efficiency and reliability.
Operations were made more efficient with the promotion of our new yield analysis manager, Paul Martins. In addition to the new management position, Centerline has been utilizing new communication and yield analysis forms to better monitor quality of production.
Installations of new pieces of equipment have contributed to much more efficient production capabilities. These include the acquisition of a new and more reliable compressor to reduce unplanned downtime, the design and fabrication of a special polishing plate to flatten problematic parts and the development of new processes for polishing glass interposers.
Additional steps were taken to improve employee health and safety throughout the year. We installed new air filtration systems to promote better respiratory health and cleaner air circulation. Additionally, Centerline now supplies ear muffs and ear plugs to all employees to combat the high noises of heavy machinery.
The company website underwent a drastic redesign, making it more user-friendly. Among these changes was the reorganization of the website for better navigation throughout, as well as added information and easier means of contacting the company.
Renewal of our certification for ISO 9001:2008 represents our ability to demonstrate continuous improvements and dedication to customer satisfaction. In order to advance the overall functionality of the company, team building exercises were used to increase the synergy within the company. Additionally, our scheduling system was revamped to help us better meet time constraints set forth by customers. As a result of these improvements, Centerline Technologies has experienced an increase in sales that will allow further development.
As we embark on a new year of business in 2015 we are determined to continue our progression and innovation. Centerline Technologies wishes you a happy and prosperous New Year!
with any questions or inquiries about our capabilities and start the New Year right!