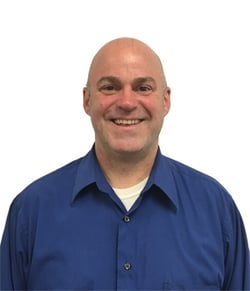 If you've stopped by our booth at the Ceramics Expo in Cleveland or the IMS show in San Francisco, you have likely met our newest Marketing and Sales team member, Barry Beauchesne. Barry not only has life-long industry experience, but a passion for seeing Centerline Technologies' customers succeed.
Barry has broad knowledge of value added manufacturing of ceramics, metals and other advanced materials. His area of expertise is primarily in laser machining, due to over 26 years at Laser Services, Inc. where he began his career as a laser operator and worked towards his last position as Vice President.
At Centerline, Barry actively contributes to sales and marketing efforts and assists in the laser machining of products. We are excited to work together to continue the development of our laser machining capabilities.
Barry's experience makes him a great asset for Centerline Technololgies, and increases our ability to continuously meet our customers' needs. If you have any questions regarding laser machining or any of our other services, email sales@centerlinetech-usa.com or